The explosion of sexual harassment claims are soaring. However, harassment does not have to be sexual, it also includes any type of harassment towards other things such as; country of origin, religion, race, disability, gender identification, or sexual orientation, etc. Many people are learning they have to park their bias at the front door when they enter their work place. An organization, small business, and even government's levels of service may be greatly impacted as the after-math of both founded and unfounded claims sting. Employees often take sides, or stop speaking to each other, and when this happens, workplaces can become dangerous, and WCB (Workers Compensation Board) will most likely get involved. The costs of not dealing with it because it is awkward, are much more costly. One has to act.
So how does one define "Harassment" and what are the parameters or starting points to truly define it?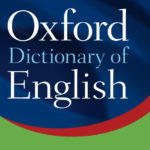 Oxford Dictionary;
Harassment: "Aggressive pressure or intimidation."
Sexual Harassment: "Behaviour characterized by the making of unwelcome and inappropriate sexual remarks or physical advances in a workplace or other professional or social situations."

Four Questions to Ask?
Is it pervasive and/or severe?
Is it impacting the workplace?
Is it unwelcome or unwanted?
Is it sexual in nature, discriminatory, or not?
Answering these four questions will help one determine what type of harassment one is dealing with, and offer some direction on what action needs to take place and how quickly. If it is no to all of these questions, you might just be witnessing a conflict or personality clash.
In our course "From Awkward Avoidance to Responsible Reaction", Dealing Effectively with Harassment in the Workplace we offer small group discussions on each of these areas above, and offer practical action steps to take, including when to get help.
If you are a manager or supervisor, and feel you would immediately benefit from this program, Register Today or see more at http://elaineallison.com/events/1/2018-03-14.
Bring this program "In-House" for Managers/Supervisors
This full day program or individual modules are available for in-house or on-site training.
Contact us today; www.ElaineAllison.com
Watch for an upcoming blog where we will discuss "Preventing Workplace Harassment"
Disclaimer: These posts are offered as guidance and do not constitute legal advice.