Programs To Meet Your Needs
When experience counts, Elaine has firsthand knowledge and unique techniques of what it takes to make Customer Service Training stick that will put your organization far ahead of your competition. She works with those put in charge to make things happen and co-develops metrics, identifies top priorities that get to the root of customer service problems and designs and delivers customized Customer Service Training programs distinctly for you. If Elaine uncovers something outside of the training scope when she designs and delivers, she will provide summaries and recommendations.
Customer Service Training should not be a "band aid" solution. It should be integrated into an organization's goals and ensure that key messages and brand are aligned. A thorough training needs analysis is completed, often taking hours of interviews with key people and industry research before the customized course outlines and learning objectives are decided upon. If you are ready to transform your teams into Customer Service crusaders, contact Elaine now to see how we can help.
Sample Customer Service Programs to Choose From:
Customer Service Training – Becoming #1 in Customer Care
If you want to become #1 in Customer Service, or stay there in your industry, then you'll want to find out how we can help you develop a customized Customer Service Training program distinctly for you. We uncover your most challenging customer service issues, conduct a thorough training needs analysis to discover the top skills that will make the most dramatic improvement. We then develop and deliver a program distinctly for you that gets results. We'll even help you theme it for your brand or product launch. And if you are interested, we can look at ways to bring it in-house and we'll train your trainers and leave them with all the materials and leaders' guides so you have a legacy program for years to come. Training is not a cost, it is an investment. Contact us to see where we can help…
Leading Customer Service and a Culture of Care
Customer Service has to be supported by leadership. In our Leading Customer Service course that will be customized for you, we look at current skill gaps as told to us by your leadership team during our needs analysis. Leaders themselves often know what the challenges are, and when given the right skills to support them, a company and their teams win. This course is often recommended with our front-line Customer Service course. For more information contact…
Delivered on-site or at a location of your choice.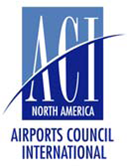 Best Training Program 2010-2011
"Get Your Game Face On – We Welcome the World" was a customized training program designed and delivered to 3,200 employees in preparation for the upcoming 2010 Olympic and Paralympic Winter Games for Vancouver International Airport Authority.
Get Your Game Face On won #1 Best Training Program out of 60 airports in 2010, as voted by Airport Council International (ACI) – North America.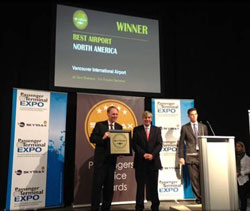 Best Airport North America 2009-2014
Vancouver International Airport has been named Best Airport in North America for the sixth year in a row as part of the 2014 Skytrax World Airport Awards. YVR also ranked in the top ten airports worldwide.
Elaine has been providing Customer Care Training programs to YVRAA for the past three years in partnership with the many dedicated staff who work there.
Training Design
Solutions to Meet Your Needs
If you have little time to develop training programs in-house, our training design process has a proven track record of skill transfer success. We follow a five-step Training Design process that includes: a thorough training needs analysis; content and data gathering with subject matter experts; design and development of all materials; production and implementation.
Our clients have a choice of whether to retain our services for facilitation, or purchase programs complete with leaders' guides, where we "Master Train" trainers in-house to deliver quality programs. All programs are customized to meet the specific goals and skill gaps identified through our consultation and in our partnered approach with our clients. All training design course outlines and objectives are decided upon and approved by the client before the training design begins. We run pilot sessions and then revise as necessary to ensure complete success with our programs.
CUSTOMIZED TRAINING SOLUTIONS
No time to design?
Elaine has authored over 100+ programs for organizations. Through careful planning, she works with subject matter experts at your organization to deliver instructor-led workshops complete with leader guides, participant guides, interactive exercises and multi-media. She will "master train" people in your organization to deliver the program.
Programs are carefully designed to help your organization flourish by focusing on clear cut learning objectives and delivering them with practical application and interactive activities. In addition, professionally designed workbooks and leader guides (where applicable), will add some flair and a dose of fun. Elaine focuses on what is getting learned not just taught.
Elaine Allison has helped clients develop strategic training plans to greatly enhance their organizational development efforts. Her energetic and enthusiastic approach has helped many organizations to rethink how they conduct training and look for new opportunities to meet budgets and get the best return on investment for their training dollar.
Successful implementation has been done for:
Finance
Manufacturing
Transportation
Travel industry (including airlines and resorts)
Small business
Insurance industry (programs are approved for CE credits in most provinces)
Military
Healthcare
Media
Airports
Tourism
Technology
Corrections, Police, Security, Government
Schools & Education
Technical Training Design
Need Technical Training Design or CBT (Computer Based Training)?
We can also develop technical training. If you need to have training manuals, on-the-job checklists or testing, we have the resources on hand. We can also develop CBT (Computer Based Training). If you need to have employees certified in specific competencies, train in areas that are regulated or legislated, or turn your standard operating procedures into learning programs, we can help. To find out more meet our technical training designer by clicking here.
Certified Speaking Professional
Elaine earned her Certified Speaking Professional designation awarded by the National Speakers Association and the International Federation of Professional Speakers. This prestigious designation is recognized worldwide, and currently only 10% of overall membership has achieved it. She is one of only eleven female CSPs in Canada. Elaine was also the President of the Vancouver Chapter of the Canadian Association of Professional Speakers in 2004.